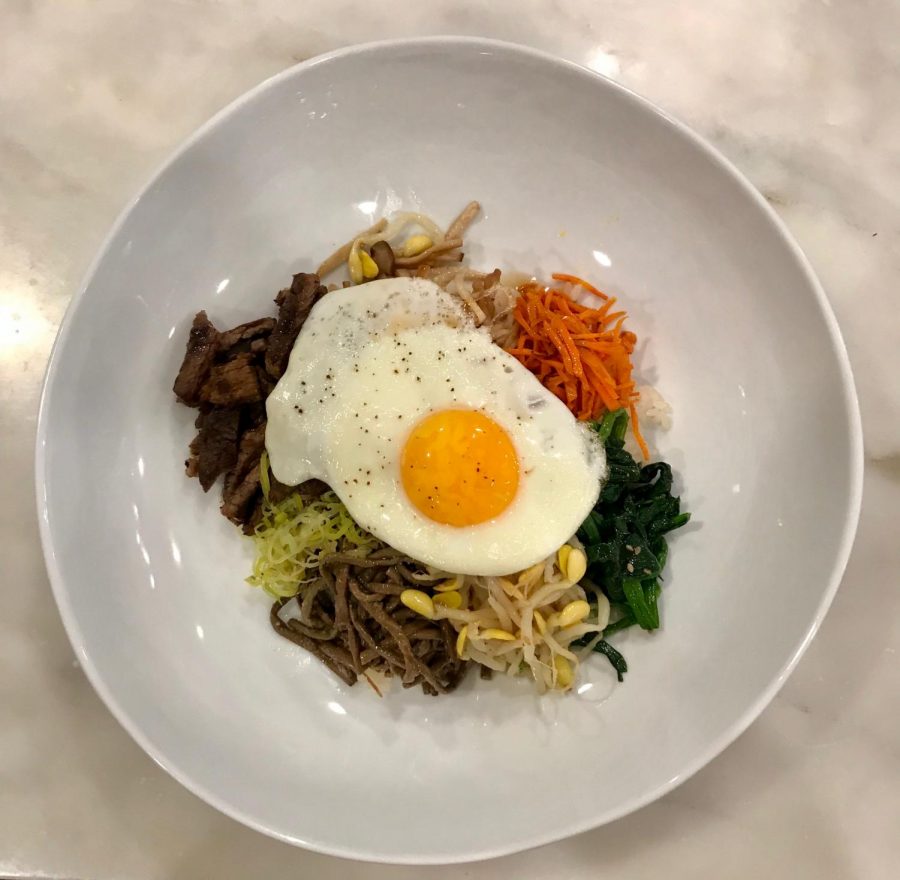 Heesun Lee
Since the nineties, the Korean Wave, as it has been dubbed, has spread to pop cultures around the world. The Korean Wave is a term used to describe the global popularity of South Korea's exports of music, movies, style, and food. Korean food in particular has become very popular in Western culture. Social media is filled with videos of sizzling Galbi on table barbeques and fried chicken wrapped in cheese. Hackley's New Jersey-born senior Audrey Lee is Korean and lived in Korea for three years.
"I appreciate the perspective that living in Korea has given me," said Lee. "I think we live in a bubble in the United States and getting out of that bubble has made me have a wider view of the world." 
Lee and her family, which includes her parents and two brothers, moved to Korea when she was in 3rd grade and moved back when she was in 5th grade. Lee described city life in Seoul as "exciting" and said, "there was always something new to do". Some of her favorite activities included going to Jeju Island, a popular beach destination in the Korean Strait, as well as exploring all there was to do in Namsan Tower. 
One of Lee's favorite aspects of living in Korea though was the food. "The food in Korea is very different than what you can find here and the quality was really good." Though Lee misses eating authentic Korean food, she admits she doesn't feel cheated of good Korean food in the States. 
"My grandma's a really good cook and my mom's a really good cook so food's really important in our family because it is something that we can all connect with," said Lee. "My grandmother's food is just as good as the food I had in Korea." 
One of Lee's favorite dishes is Bibimbap, a traditional Korean dish of white rice with various toppings. Traditionally, toppings consist of Kimchi, fermented cabbage, or namul, which is a term referring to a variety of edible grasses or leaves. Many Hackley students are familiar with Bibimbab, as it is a dish served at Tarrytown's very popular restaurant, Bibille.