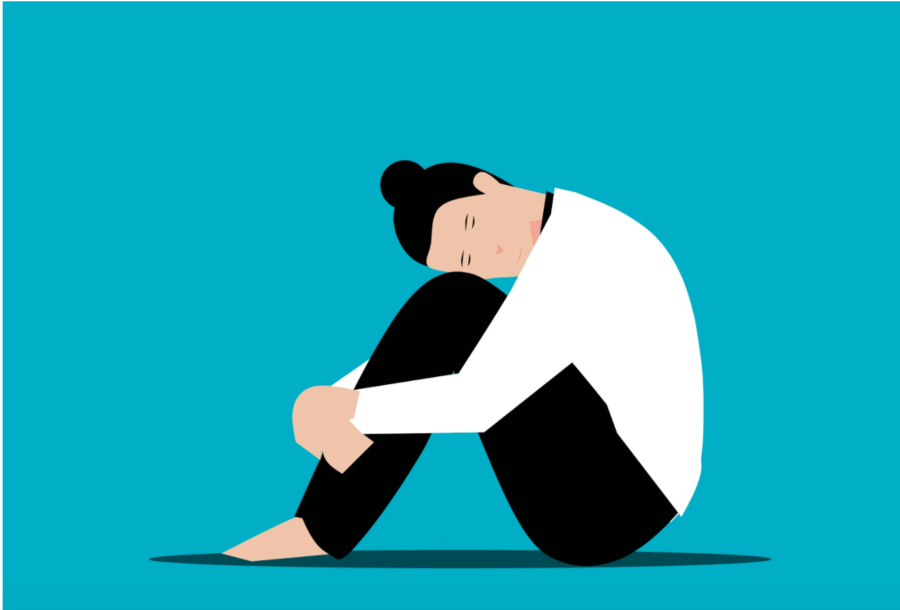 The past few months have been an incredibly draining time for students all over the world, contending with the loneliness of quarantine, the stress of school, and overall exhaustion. The rate of depression among college students was 90% higher at the beginning of the pandemic compared with pre-pandemic levels. And though mental health has been particularly precarious during COVID, these concerning changes are nothing new. 
Numerous studies reveal the disturbing increase in mental health difficulties among Generation Z individuals. Between social media, lack of sleep, increased gun violence, personal debt, housing instability, and other factors, today's teens face chronic stress with a devastating effect on their mental stability. 
School, in particular, is notorious for perpetuating mental health difficulties among students. The death of a 16-year-old student at Newport Harbor High School in California who took his own life in 2018, reveals the deplorable effects of a highly competitive academic environment on teens. The student left behind a note reading, "So much pressure is placed on the students to do well that I couldn't do it anymore." 
The student's death sparked a nationwide discussion on rising academic pressure. A growing pressure in schools for students to succeed often makes them feel worthless and devastated after not performing on par with expectations. These students sometimes seek an escape from their relentless suffering and may, unfortunately, turn to suicide. 
As an elite college preparatory school, Hackley is not immune to these issues. Hackley students are held to a high standard of performance, and the school prides itself on its talented community. However, this pressure often translates into detrimental effects on students: sacrificing sleep to finish the insurmountable pile of work, extensive stress over grades, forgoing free time and hobbies for schoolwork, and more.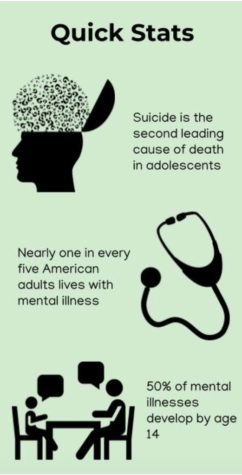 Dr. Weissenberger, the middle school psychologist, said, "Kids are here at school from 8 to 3 then are required to do sports and then go home and have hours upon hours of homework which contributes to stress, anxiety, and depression. I think that culture has to change". 
That culture is evident in students' well-being. "It feels like there's always this pressure to be doing more than other people and everybody expects you to be perfect. The amount of times I've cried because I had a B+ in a class is ridiculous because that's not a bad grade but in this environment when you're not doing the best, you're failing and you're not gonna make it in life" sophomore Ella Rodriguez reported. 
Fortunately, Hackley has multiple resources for students struggling with mental health. Students can visit Dr. Sadler or Ms. Oster who provide a safe space to discuss issues, speak to the learning specialist to help manage their responsibilities, or confide in advisors who offer year-long support. Additionally, the school offers accommodations in regard to course load for students who struggle with mental health. For example, students can switch to a Pass-Fail grading system, reduce the amount of courses they take, or other options that are determined on a case-by-case basis. 
Though these resources are available, the flow of communication between the school and students on mental health resources is often not entirely transparent. Dr. Weissenberger said, "I don't believe students know those options are available to them." 
The process of attaining accommodations for school work because of mental health difficulties places the burden on the student, who must come forward and advocate on their own behalf. 
Another student who chose to remain anonymous said, "[due to all the schoolwork] it becomes impossible to see a realistic endpoint or time when you could take a break, creating a strong feeling of hopelessness and an incentive to just give up. There are people to talk to about how you're feeling, but there's never anything really done about it to help." The student explained that while resources for support are available, they often don't alleviate concrete issues they face.
Given the stigma of mental health, some may not get the help they need for fear of exposure or vulnerability. Senior Dionne Chen, the founder of Hackley's new mental health awareness club, said, "I know we have some psychologists that students can go to for help, but I rarely hear about people going to them. I don't think students are extremely comfortable with reaching out to adults/professionals. This is totally understandable because not only do you have to go out of your way and spend precious free time to do this (which you probably need to study due to the rigorous course load), but it may seem 'embarrassing' too."
Bridging the gap between what Hackley offers for mental wellness and the stress students feel can be accomplished. Some schools hold a wellness week providing students and staff with a respite from their everyday responsibilities and stress. During the week activities such as physical exercise, mindfulness practice, social bonding, and non-profit work can help encourage mental and physical wellbeing among students. As well, a thorough and comprehensive mental health education beginning as early as possible can help students understand and manage their emotions better. Additionally, increased training among staff to notice warning signs in students and how to help encourages greater rapport. Lastly, greater transparency between the administration and student body on mental health and available resources can help make students feel more comfortable and supported.
Help is Available
National Suicide Prevention Hotline — 1-800-273-8255
Crisis Text Line — Text Hello to 741741
YouthLine — Text teen2teen to 839863, or call 1-877-968-8491
The Trevor Project — 1-866-488-7386 or text START to 678678
SAMHSA National Helpline – 1-800-662-4357
Helpful Resources
The Depression Project
Woebot
Anxiety and Depression Association of America
American Foundation for Suicide Prevention 
The Jed Foundation