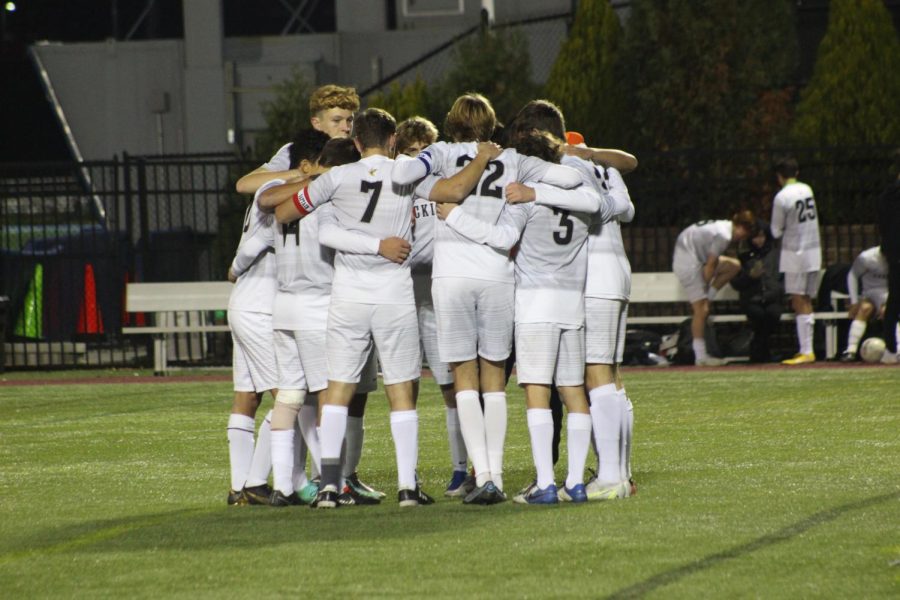 The clock strikes zero as the Masters' fans rush the field. A great performance from our Hornets and match for the many fans who attended the cold Sunday match under the lights. The 2-1 NYSAIS finals loss ends one of the greatest seasons in recent history. Only two teams in the last 25 years have reached the NYSAIS finals and this year's team became the third.
The program is saddened to lose a strong senior class filled with talent and leadership. Senior captain Thomas DeGirolami('22) stated, "The team will be amazing next year and we have created a great culture moving forward. We have the right pieces to succeed and with everyone putting in work over the off-season they'll come back even stronger." The injury-ridden team proved many people wrong on the path to the finals and look to be one of the strongest teams in the Ivy League Prep division next year.
One of the brightest stars in the match was sophomore standout Cliff Chapman('24). Cliff's combination of grit and talent makes him one of the fan favorites on the team. Hackley's goal came of off a penalty from junior Dan Paridis('23). Steven Li('23) had the assist to Dan as the Hornets got on the board. Paridis led the team in goals and will be one of the top players in the league next season. The strong younger core combined with the incredibly talented junior class will make for an exciting year next year. Look out for the Hornets next year!