Local cuisine: Tarrytown Asian food amazes
March 2, 2020
The rivertowns are renowned for having some of the best food in Westchester. Dial reporters Julia Thomson, Sofia Graziano, and Jordan Miller headed into Tarrytown and Irvington to taste and review the Asian cuisine. They visited the newly opened Japanese bistro My Tokyo, the Korean fusion, fast casual eatery Bibille, and the sit-down sushi restaurant Kiku Sushi. These are their reviews of the best Asian restaurants near Hackley, perfect for a bite before Coffeehouse or for a senior's off-campus lunch.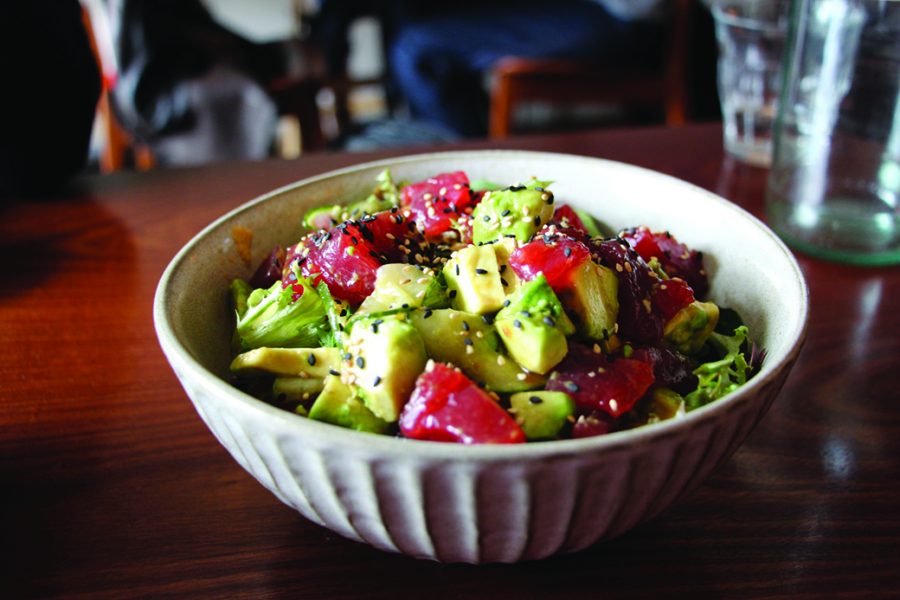 My Tokyo
Address: 31 Main St, Tarrytown, NY 10591
My Tokyo opened on July 20th, 2019 by Japanese chef Harry Cha in the hopes of creating a family-oriented bistro whose menu expanded beyond the traditional Japanese sushi and sashimi staples. My Tokyo is one of the newer and lesser-known restaurants on Tarrytown's Main Street. Although there isn't much in-house seating, the minimalist decor and earthy tones create a warm atmosphere great for chatting over a bowl of miso soup. Interestingly, My Tokyo is one of the few BYOB restaurants in the area. My Tokyo is best known for their rice bowls, which come with soup and japanese style pickles. We recommend either the Oyako Bowl or the Poke Bowl. The Oyako Bowl is savory and delicious, served warm with egg, shitake mushroom and onion. The Poke Bowl is served with a choice of tuna or salmon, both of which taste remarkably fresh, topped with an array of vegetables.
Recommended order: Oyako Bowl or Poke bowl
Price: $$
Leave a Comment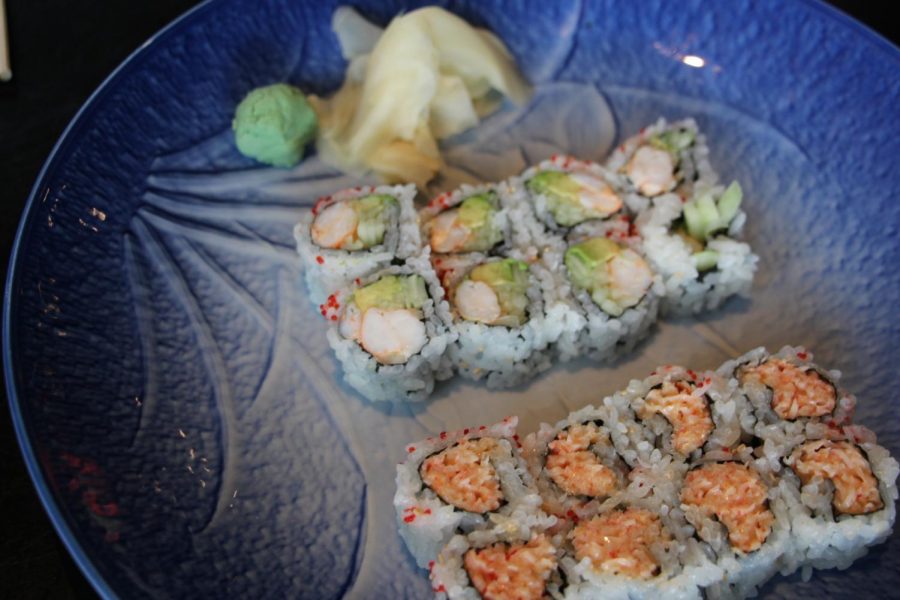 Kiku Sushi
Address: 35 Main St, Irvington, NY 10533
Kiku Sushi provides customers with traditional Japanese cuisine that leaves customers feeling satisfied. Their sushi is fresh and well made, and the waitstaff is kind and knowledgeable about the dishes. Although the menu includes a wide variety of fresh sushi and sashimi, Kiku also has hot dishes such as udon noodles and fried rice. With a plethora of options, even the pickiest of eaters can find a dish to their liking. The atmosphere is extremely welcoming and features traditional Asian decorations. Kiku also provides take out and catering delivered in a timely manner. Kiku has established itself as a staple of Irvington's village, and continues to be a reliable option for lunch or dinner. 
Recommended order: fresh eel avocado sushi roll and steak teriyaki
Price: $-$$
Leave a Comment