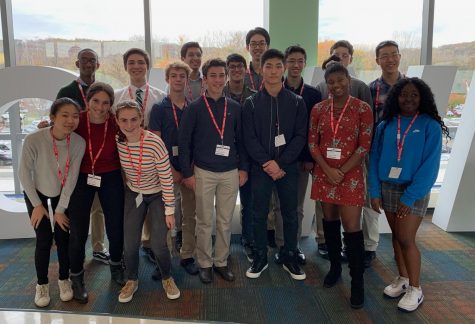 By Ying Ku, Managing Editor for Copy

December 19, 2019
Standing in a line against the wall, students gazed through a glass barrier separating themselves from an intricate, multi-million dollar machine for staining. The machine was operated by two scientists in lab coats and is capable of completing more work than fifty scientists would on a workbench. This w...
By Eki Uzamere, Senior Staff Writer

October 8, 2019
If you are one of the many who had been frantic last week, scurrying to class, lost without the helpful ding of school bells, you're in luck. According to the upper school Director, Andy King, the bells are back to stay.  Mr. King says he "left it in the hands of [our] teachers." The teacher...
November 19, 2012
Check out the September Issue of the Dial.  Featured articles include Homecoming, Spirit Week, Science APs, and this year's Casten trips.