Hackley's former athletic stars: where are they now?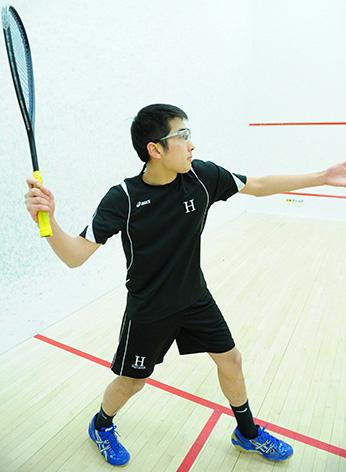 With Hackley's constant demands of academic rigor, people oftentimes forget about the Hilltop's impressive collection of student-athletes. Hackley is a consistently dominant force against other Ivy League schools and intends to maintain this intensity. Over the past three years, for example, roughly 15% of the graduating classes have gone on to compete at Division 1, Division 2, and Division 3 levels. This list includes recruits and walk-ons and is a testament to the wide-ranging capabilities of Hackley students.
43 student athletes have graduated from Hackley to compete at these competitive levels of play from 2014-2016. During this time, lacrosse and cross country/track and field have been the two most heavily recruited. This pool of students includes fourteen lacrosse and nine cross country/track and field recruits and walk-ons. Sammy Mueller, one of these lacrosse recruits from the Class of 2016, is currently pursuing her career as a Division 1 athlete for the University of Virginia. "Playing D1 lacrosse is way more time-consuming than three sports at Hackley, but it is definitely manageable and Hackley prepares you really well in terms of time management," she said. Sammy was arguably an MVP in each of her three sports at Hackley, and is now competing with some of the best female athletes in her age group. "My biggest piece of advice for anyone trying to play a sport in college is don't specialize in one sport. Playing multiple sports will make you a more well-rounded athlete." Honored for her dominance and dedication to soccer, basketball, and lacrosse at Hackley, she continues her athletic performance at this high level.
Along with the emergence of D1 and D3 Hackley prospects, a wide range of graduates also partake in club and intramural sports. These organizations obviously require much less commitment, but entail the type of competitiveness that student-athletes thrive to conquer. In college squash, for example, D1 and club teams compete with one another just like normal matches and tournaments. "It really depends on the sport and school you play at, but personally I think club is less time-consuming than high school squash. We have less matches in general and only two practices per week," said Kento Sasada, a graduate of the Class of 2015, and an elite squash player for Washington University in St. Louis' club team. The sophomore captain played #4 in the starting lineup for Hackley and now starts at both #1 or #2 for the Bears. "I would definitely recommend playing on any sports team at college, club or Varsity. Not only did I meet other people at school that I had similar interests with but also got to continue my passions while competing for my school against others, which I loved so much at Hackley," he said.
After a whopping 15 Hackley 2016 graduates went on to play D1, D2, and D3 collegiate sports, the Class of 2017 has a lot to live up to. However, this current senior class enjoys similar athletic and academic pursuits, while being a very friendly and culturally aware group of students. Akash Samad, a member of the Class of 2017, is also comparable to 2016 highly-recruited athletes. He is a very strong long-distance runner for Hackley's cross country team, right now in pursuit of a D2 acceptance. "I have improved over a matter of three years which had not been expected and I have been approaching times for a possible shot at D2 running. Improving and getting faster has always been the long-standing goal. I want to see how far I can push my limits before I break," he commented. Akash is among many special athletes in this class and will continue to surpass previous limits in the off-season, no matter where he attends next fall.