Snapchat Launches New OpenAI Feature: MyAI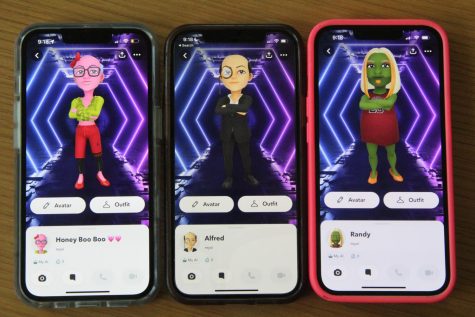 A virtual friend, a teacher, your own personal Wikipedia page, and an opponent in a game can all describe Snapchat's MyAI. 
In April, Snapchat became the first Social Media app to incorporate an AI chatbot called "My AI." With this feature, Snapchat users can ask their AI anything they want, ranging from help on a math problem to having a conversation about their favorite sports team. Users are also able to customize the name and Bitmoji of their AI. Additionally, they can spawn the AI into chats with another person, by typing in @myai and asking it questions.
According to Snapchat's Website, MyAI is powered by ChatGPT's OpenAI technology, but "with additional safety enhancements and controls unique to Snapchat." Since this technology is an offshoot of OpenAI, it is important for users to remember that the chat bot could provide misleading, biased, harmful, or incorrect information. Snapchat recommends that all users verify any information gained from MyAI before using it, and also recommends that users do not share any sensitive information. 
A lot of people have expressed their concerns about Snapchat's MyAI, calling the feature creepy and scary. One tiktok user was alarmed by how the AI feature knew what was on their camera before the user sent the AI the Snapchat. If you ask MyAI if it has your location, it will say it does not, even though many users have found out it does have access to your location. 
Snapchat's official website says, "Content shared with My AI, including your location if you've shared that with Snapchat, will be used by My AI to provide relevant and useful responses to your requests, including nearby place recommendations." However, many Snapchat users find this feature to be scary and creepy, and are not all comfortable with this data being shared. 
Although some users have expressed concerns about this feature, many students on the Hilltop have enjoyed MyAI. 
"I don't use it that much, but I'll ask it for questions sometimes," said freshman Jiya Dhakad, I tutor my friend on Saturdays, and if I don't remember Algebra I, I'll ask MyAI. I would say it's useful." 
However, other students expressed discontent with the new feature.
"I got rid of it and then today it came back and I can't get rid of it. It's really annoying. I don't like it, I think it's intrusive and unnecessary," said sophomore Remy Becker.
Similarly, many agreed that while the AI was fun for a bit, it has not been very useful overall. 
"Personally, I thought it was fun for like five seconds, and now I haven't looked at it in three weeks," said sophomore Gabrielle Diaz-Alcantara, "I don't think it was useful in any way, you can't get anything from it that you can't get from Google. I tried to get it to quiz me for history and it just gave me incorrect information." 
Leave a Comment