Over the course of seven days, sixteen students and three Hackley chaperones immersed themselves in the French language and culture. Ranging from rising sophomores to rising seniors, Hackley's French students traveled to southern France. From June 10th to the 18th, the goal of this trip was to embrace French culture and use the knowledge learned on the Hilltop in the real world. 
The group spent the majority of their time in Aix-en-Provence, located in the south of France. Students stayed with host families in groups of two or three. The homestay groups were separated by gender and the grades in which the students were grouped varied. Sometimes Hackley students would stay with other French students who were not a part of the Hackley community.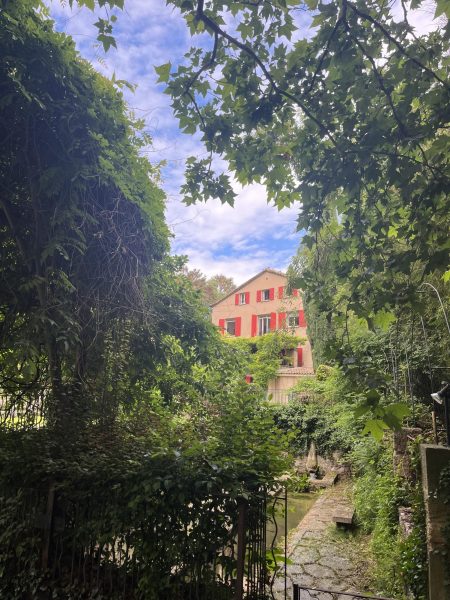 Adapting to various cultural differences was a major part of the immersion trip. For instance, many students had to walk through trails and cross streams on rocks to get to class. Other times it was just as simple as remembering to turn the light off when you are not in the room, due to their energy crisis. Adapting and recognizing the importance of various luxuries was a major takeaway from the trip.  
Although the language barrier and norms were intense and frustrating, junior attendee Aran Basu said, "Overall it was such an enriching and unique experience that we were lucky enough to have. I think going on this trip helped me gain a new perspective on the rest of the world."
The group of sixteen attended daily instruction at a French school called IS Aix-en-Provence. IS is an international school that caters to students of all ages who are interested in studying the language in France. Hackley students were placed into two French classes that corresponded to their level of French.
 In terms of what the students thought, junior attendee Ava Derby said, "I thought the activities were well constructed and I wish French class was more similar to that."
Each class was designed to help accommodate every student. In total, the Hackley Upper Schoolers spent over 30 hours speaking it. Students worked on their reading, writing, listening, and speaking skills throughout the day. 
"That was the first time that we really spoke French, outside of a typical classroom setting,"  Ava said.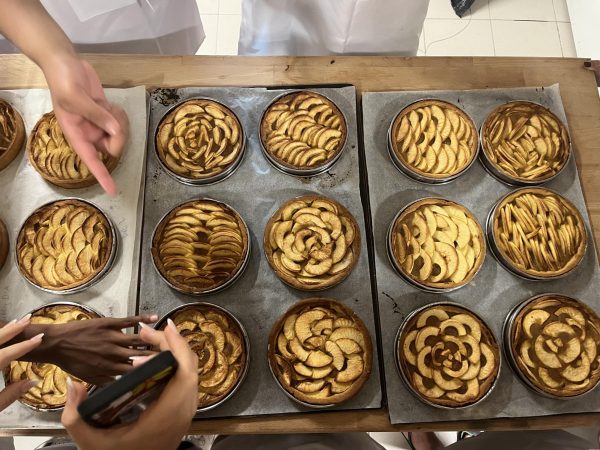 Classroom sessions lasted for three hours, and then the afternoon activities varied. For example, after school students explored Aix, baked apple tartan, made bread, took day trips to Marseille and St. Tropez, and played French cultural games. For instance, one of the most commonly played games in France is pétanque where players attempt to roll their designated balls closest to the target ball.
Many of the Hackley students, and chaperones said that their favorite activity was baking the desserts and bread because it bonded the group. Students also enjoyed swimming in beautiful waters in Cap Taillat on the last day.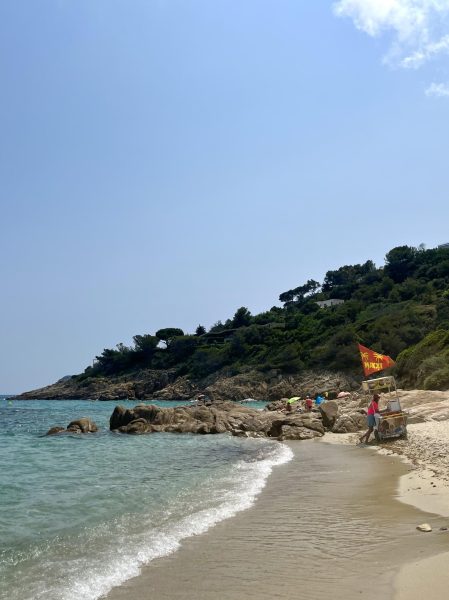 "The language immersion trip to France was significant because it gave students a hands-on experience of using the language they have learned for so many years,"  head chaperone and modern languages chair, Avraham Sosa-Velasco said. The trip arguably enabled students to gain new perspectives and grow as both French students and people.