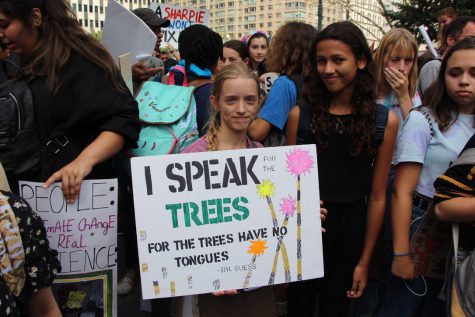 By Jordan Miller, Editor in Chief

October 16, 2019
Chants of "there is no planet B" echoed through lower Manhattan this past Friday, as thousands gathered for the Climate Strike. Amongst the sea of signs, I selected my favorites, and asked those rally-goers, "Why are you here?" These are their responses: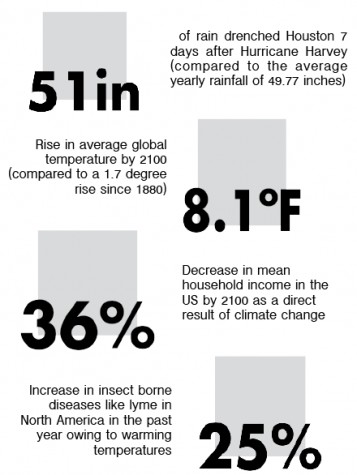 By Raghav Chopra, Politics Editor

December 1, 2017
Tropical storms run rampant across the Carribean and Southern US, recurrent erratic weather, and rising temperatures: the consequences of climate change become increasingly more apparent. While hurricanes may make infrastructural and economic catastrophes seem profound, their scope is broader. If the US cont...