Fans Energize Teams at Fall Sting
The Stings are one of Hackley's biggest events in which the whole school comes together and watch our teams. However, without the support of spectators the Stings would not be as big of an event, and can negatively impact the pace of the game and the performance of the players.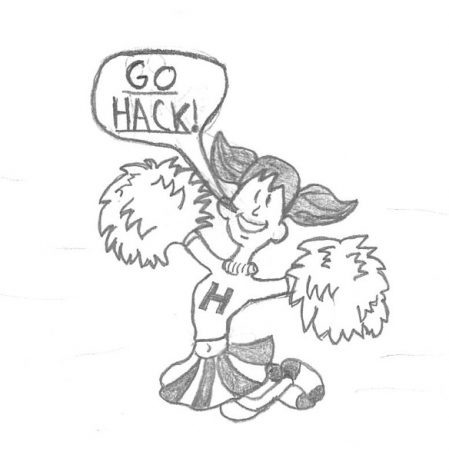 Sophomore field hockey goalie Jenny Canoni, believes that having fans can make a drastic difference, "It always hypes up the whole team, and hearing them cheer really makes us more excited to get on the field and play our best."
Jenny encourages positive support whether that be a cheer of good luck before the game or active watching in the stands. "We always wanna play our best for the team, but having a loud crowd of fans just pushes us to play even harder," Jenny adds.
David Sykes, the head coach for varsity girls tennis think that it's necessary to have spectators for each match. "Hackley is such a spirited and supportive community and having that aspect of our student body represented at our tennis matches is fun and exciting, and our players love it!"
Coach Sykes believes having support from fans in any event or performance is an integral part of what it means to be a member of this community. "It's so nice for the athletes/performers to feel supported by their classmates," Sykes added.
Sykes really sees a difference when there are fans at the matches, and hopes more people come to support the tennis program, one of the few Hackley teams that unfortunately doesn't generate many crowds.
So whether you're going to the Sting or not, make sure that you support players and be a spirited member of the Hackley community.