5 Local Winter activities to try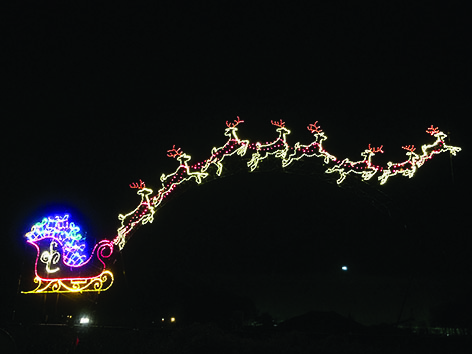 By Amy Chalan, Co-Lifestyles Editor
January 18, 2018
As winter arrives, there's no better area than Westchester to enjoy the season. There are plenty of affordable activities from outdoor fairs to ice skating within a 15-minute drive from Hackley. Whether you're looking for a cool place to visit after school or an all day activity, these activities are sure to be a blast.
1. Visit a Fair
Westchester's Winter Wonderland at the Kensico Dam Plaza is a holiday-themed fair open until the end of December. With a $15 admission, this Best of Westchester Award Winner features a circus, the chance to meet Santa, ice skating, rides, and a musical light show. While the outdoor ice skating rink is open on weekends only, the Winter Wonderland Holiday Circus has evening showtimes everyday of the week. Open most evenings from 5pm-9 or 10pm until the 31st of December, this Winter Wonderland is an excellent place to visit this winter.
2. Go Ice Skating
The Westchester Skating Academy is located 10 minutes from Hackley in Elmsford NY. The indoor skating rink offers private skating lessons and holds public skating sessions daily. Every friday night, the rink has a live DJ and light show from 7:30 to 10pm. With an admission of $11 or $15.50 including skate rental, as well as holiday themed discounts throughout the winter season, this is a great place to try something new!
3. Go Sledding
If you're looking for an outdoors activity to enjoy the cold weather, Tarrytown and Sleepy Hollow are home to great sledding locations. Popular locations for sledding are Phelps Memorial Hospital, and the Sleepy Hollow Public School hill, after hours.
4. Explore Nearby Parks
In addition, Rockefeller State Park Preserve in Sleepy Hollow offers sledding, hiking, and cross country skiing trails throughout the winter. One of the best trails to take is the Pocantico River Trail, a 1.9 mile hike along the river with a view of the Hudson Valley. This preserve is a perfect place to visit for a quick hike or for a fun day in the snow.
5. Try Tasty Food on Main Street
Tarrytown also offers great restaurants and cafes to stop by for hot chocolate and other winter treats. You can visit Main Street in Tarrytown, a five minute drive from Hackley, and find a variety of food options. If you're looking for hot chocolate, the Dial reviewed local restaurant's winter treats and drinks last winter, which can be found online.
Whether you're looking for a fun Friday night activity or a day long adventure close to Hackley, Westchester has some of the best and inexpensive winter attractions!