Lines and Colors: Drawing a Path to the Hilltop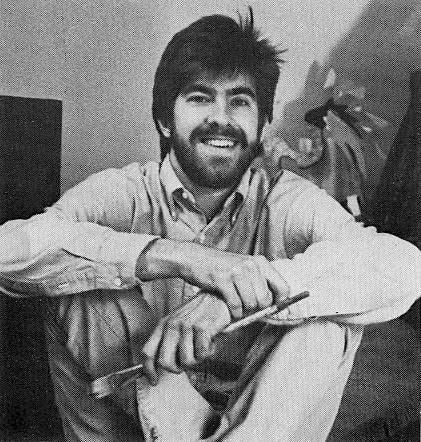 Like many teachers at Hackley, Mr. Green started teaching before most current students were even born, making it hard to imagine that he hasn't always been here. However, his path to the Hilltop is an adventure in itself. 
Some people know what they want to do in life immediately, while others never seem to find it. Mr. Green has found a way to follow his passion and do what he loves, while also sharing it with students in a way in which they feel inspired. He continues to make art and share his personal creative pursuits with hundreds of past and current students, proving that having the courage to stick with your ambitions not only pays off but also leads to closeness with a community. 
Mr. Green's passion for art did not come from art classes during his early school years, where the subject was written off as unimportant. "The bulk of my early art educational experiences were craft-based, superficial and uninspiring," Mr. Green recalled. 
When Green realized that his school's art curriculum was not meeting his expectations, he set out to learn more about drawing and painting by other means. Without the help of the internet or YouTube tutorials, Mr. Green picked up books at the library and studied artists and their techniques. "It was a long, arduous process but I gradually improved and began to gain technical expertise," he reflected. 
Green, a Chicago native, earned his Bachelor of Fine Arts from Washington University in St. Louis and his MFA from the University of Delaware, where he studied painting on a graduate teaching assistantship. He moved on to work at an art gallery in Philadelphia, where he learned about the business of selling art. Following four years of teaching upper school art at St. Andrews in Delaware, Mr. Green moved to France to teach at Parsons School of Design. 
At Parsons, he initially taught foundations of drawing and design but was later asked to be an instructor in the painting, fashion, and illustration departments. After seven years, Mr. Green decided to move back to the US after receiving an offer to teach two-dimensional design, figure drawing and oil painting at his alma mater, WashU. After a few years, Mr. Green left teaching to work for a paper products company in San Diego as a staff illustrator. Although he learned many valuable commercial art skills, he missed teaching and decided to return to it. 
It was on the Paris campus of Parsons where Mr. Green met his current colleague and Hackley's art department head, Mr. Cice, who would eventually invite him to join the Visual Arts faculty at Hackley. In 2002, when Mr. Cice was looking for an art teacher for the upper school, an ad was placed for the position in the New York Times. "I vividly remember looking through a stack of 500 resumes, (…) and I came across a Mark Green, not thinking it was the Mark Green I used to know," said Mr. Cice. Sure enough, it was the same artist who had worked at Parsons' Paris school. Mr. Cice remembered what "a strong drawer and painter he [Mr. Green] is," which eventually led to Mr. Green's hiring.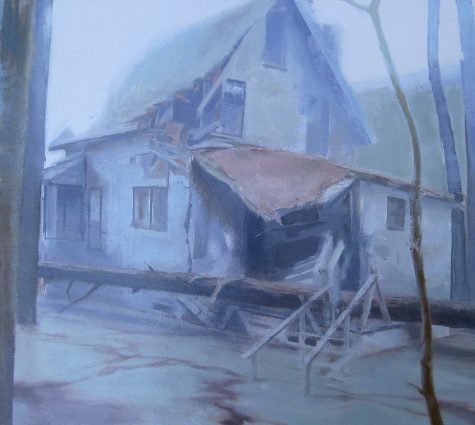 Although Mr. Green devotes much of his time to being a hands-on art teacher, he continues to pursue his own artistic career, by showing and selling his art. He can usually find time to work on his own projects when the workday is over, and on weekends and holidays. This may sometimes seem like the start of a second workday, but Mr. Green notes, "….drawing and painting renews what can be lost, used or spent in a day or week's interactions." 
In addition to helping Mr. Green decompress from teaching, he also notes that he is able to find a state of unrestricted freedom when fully submerged in his art. In doing so, he "leave[s] the studio feeling accomplished, stimulated, and recharged for a new day."
Teaching as a practicing artist, Mr. Green finds that he can "empathetically put himself in his students' shoes," recalling how he struggled and learned when he was a beginning student. In doing so, Mr. Green is able to reflect and improve upon his curriculum to ensure success for his student-artists.
Clearly appreciated by the student body, Green is widely loved by students. Sophomore Sophie Miller, currently taking Green's art major class, noted that Mr. Green "truly understands what it's like to be a student in high school," and is "very supportive."
Mr. Green shows that keeping an open mind is important when you never know where your next path with lead you.