Students Support Local Community Service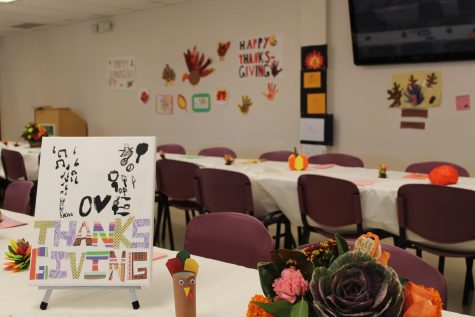 When thinking about Thanksgiving plans, my family and I were interested in a way to give back to the community while also doing something hands-on. Our research led us to discover that although Westchester County is considered one of the top richest counties in the nation, there are also impoverished areas. 
The Gini Index of Income Inequality score works on a one-point scale, where the closer to one the score is, the more apparent the income inequality is. Westchester County is given a 0.54, which is higher than the United States average of 0.48, showing that there is a wealth gap in Westchester.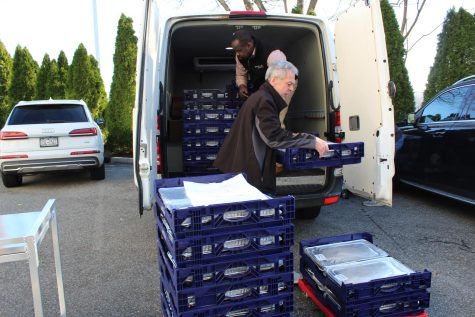 However, many people in Westchester are working to alleviate this wealth disparity. On Thanksgiving, local community members and employees of Central Turf and Irrigation Supply gathered to volunteer at the Greenburgh Health Center to help prepare 1,000 meals for those in need.
Gina Jackson, a Greenburgh councilwoman, greatly appreciates the hard work the volunteers put in over the holiday. 
"This is truly a blessing for our community because we know how challenged our community is," she said, "for us to come together as one and give back, that is what I am grateful for." 
Central Turf and Irrigation Supply, located in Elmsford, donated 1,000 meals to low-income families on Thanksgiving Day. With the help of 70 volunteers and the food prepared by DeCicco & Sons, they were able to make this vision come true. 
I was filled with anticipation as we worked to find volunteers to make and set up the decorations for the event. The hunt for volunteers had a slow start, but eventually many Girl Scout Troops were volunteering and other adult members were signing up. 
Hackley's involvement started when the company reached out to the school's coordinators a week before Thanksgiving asking for help in making decorations and cards.
The Hackley community was excited to get involved and help out. The week leading up to the event, students in the Upper and Lower school spent their art and Spanish classes making intricate cards, posters, and decorations for the cause.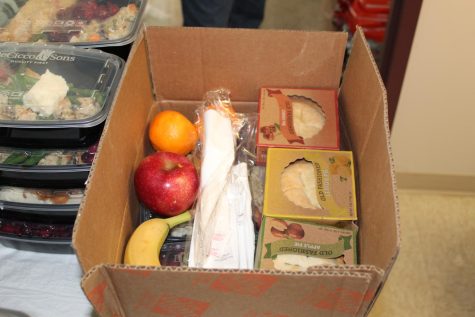 The event began at 11:30 a.m. on Thanksgiving day, but volunteers began showing up at 9:00 a.m. to help begin the preparation. This included Girl Scouts coming in and helping hang up decorations made by students from Hackley and Woodlands.
 Local organizations picked up large amounts of packaged food for their local parishes to feed the community members. The food included turkey, stuffing, mashed potatoes, string beans, and more. 
"
This is truly a blessing for our community because we know how challenged our community is. For us to come together as one and give back, that is what I am grateful for.
— Gina Jackson, Councilwoman
Things were beginning to speed up and we were working hard to make sure that all the food was packaged up and ready for people to eat and pick up. We worked in an assembly line and each person plated a different food to help the process move quickly and ensure that everyone got a meal. 
The members of the community were allowed to either sit down and eat their meal or take it to go. In addition, cold and hot meals were offered depending on when the people were planning on eating them. 
It was fulfilling for me to know that with this event, families were able to have a full Thanksgiving meal without having to worry about how much it would cost or if they would have access to food. 
Leave a Comment