Avatar: The Way of Water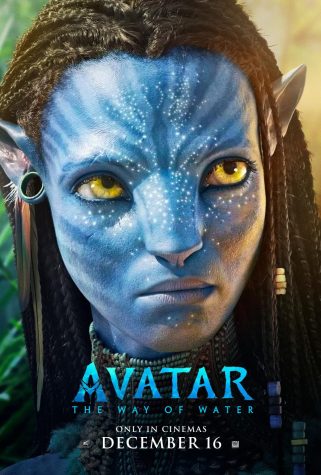 After years of waiting, the promised sequel to one of the highest-grossing films, Avatar, was released this winter. With over 10 million viewers, Avatar: The Way of Water earned over two billion dollars and is one of the top movies of 2022.
The first film starts off with the main character Jake Sully coming to take his deceased brother's place in a unique military operation to explore and learn about the Na'vi people that are living on a planet called Pandora. To do this he becomes an "avatar," to blend in with the native people. His mission's goal is to run the Na'vi off their land so that humans can gain a special element that is found on Pandora. As time moves on, Jake finds himself falling in love with the world more than he expected as well as the Na'vi princess, Neytiri. The film culminates in a war between both sides, and Jake questioning what is right and where he truly belongs. 
For the sequel, the film follows Jake Sully and Neytiri who are on a journey to save Pandora in another difficult war against humans. After leaving their home to protect the clan, Jake and Neytiri along with their children head off to a new realm in Pandora to face the threat head on and save their home. They are welcomed by a new clan called the Metkayina, where they learn to fight and swim using the way of water. The movie is filled with love, laughter, and even some tears, and is one of the biggest-selling films of all time.
There are many mixed opinions about the movie, for example, some say the movie is too long or similar to the first movie. Despite this, many Hackley students agree that it was a great film and one that they waited for for a long time. Like most fans, the sequel came as a surprise to most due to how long they waited, but overall students agreed that it was something that drew on the first movie in a positive way.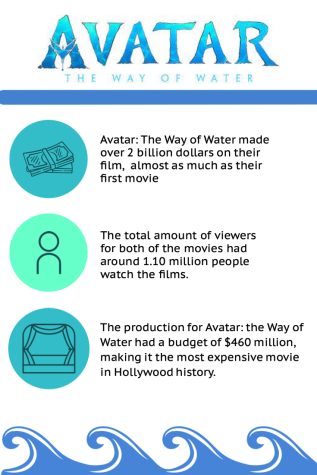 "Me and my family have always loved the first "Avatar" movie, so when we heard they were making another one we were really excited," sophomore Ava Maughan said, "I loved how we got to see the characters in a whole new world, and Jake and Neytiri's children were really fun to watch." 
Avatar: The Way of Water was released in 160 different languages and the director took inspiration from the beauty of the waters in Indonesia and the Bajo Tribe. The world they visit is pictured as an island with a seashore filled with stilt houses and wooden roofs. These vivid scenes bring the movie together and give it a realness in this fantastical world. 
"I loved how colorful the movie was," sophomore Lilo Haidiar said, "All the avatars were bright blue and it really caught my eye while watching the movie. I saw it in 3D and it felt like they were standing right in front of me."
Leave a Comment