Opinion: We Need to Implement More Gun Safety Laws
Five years ago, on February 14, 2018, a gunman opened fire at Marjory Stoneman Douglas High School in Parkland, FL, murdering 17 people, and injuring 17 others. On March 24, 2018, March For Our Lives took place in Washington DC in response to the shooting, and Hackley hosted a walkout just ten days earlier. But what has happened since then? What action have we taken? 
Just a day before the five-year anniversary of the Parkland shooting, a gunman opened fire at Michigan State University, killing four and injuring five others. 
Not much has changed or improved. Students are still afraid to go to school every day. Many Republican politicians offer their "thoughts and prayers" shooting after shooting, but they have taken no action. In total, since 2018, 103 people have been killed in school shootings, and 281 have been injured. There were 51 school shootings in 2022, which is much higher than in 2018 and 2019 where there were 24 each year, respectively. The leading cause of death among American children and teens are guns, and every day 12 children in America die from gun violence.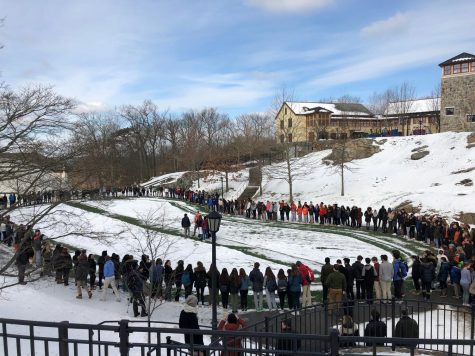 This is an American problem. No other developed countries experience shootings at the same rate that we do. In the United States, there are 3.964 deaths per 100,000 people, whereas in France there are 0.336, and 0.041 in the UK. This is due to stricter gun safety laws in these countries. Additionally, in the United States, there are more civilian-owned guns than people.
Although many new gun safety laws have been enacted since 2018, 2022 still had the most school shootings on record. Clearly, the action that has been taken since Parkland is not enough. So what would adequate gun safety laws look like? 
It is vital that stricter background checks are implemented for individuals trying to purchase guns. Background checks make sure the buyer is legally able to obtain a gun. However, checks are not required for guns sold by non-licensed sellers, which allows guns to get into the hands of people who should not have them, such as people with domestic abuse restraining orders. If background check laws were updated to make sure background checks were always enforced and loopholes were not exploited, it would be extremely difficult for guns to get into the hands of those who should not legally have them. 
Another important law that should be implemented is Extreme Risk (also called Red Flag) law. According to Everytown for Gun Safety, red flag laws "allow loved ones or law enforcement to intervene by petitioning a court for an order to temporarily prevent someone in crisis from accessing guns."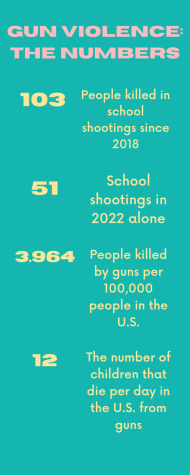 In order to specifically prohibit gun use in schools, states should prohibit civilians from carrying guns in sensitive places, such as daycare centers, playgrounds, places where children gather, public bars and restaurants that serve alcohol, and airports. Many states' laws do not prohibit the carrying of guns in these high-risk places, making it easier for shootings to occur.  
Background check improvements and extreme risk laws are just a few of the many important gun safety laws that should be enacted in order to help prevent gun violence. 
Gun safety laws have been proven to be effective. In states with more rigorous gun safety laws, fewer people die from gun violence. For example, in California, the state ranked #1 for the strength of its gun laws, the gun violence rate is 9 deaths per 100,000 civilians. On the other hand, in Mississippi, the state with the weakest gun safety laws, the gun violence rate is 33.9 deaths per 100,000 civilians. 
Overall, action needs to be taken to make our lives safer and to protect us from gun violence. We shouldn't have to live in fear of going to school every day. We should demand our lawmakers prioritize passing laws to protect us. 
How can you help?
Leave a Comment