The Imbalance in Spring Sports
This year, all spring teams have had considerably strong seasons with many winning records and fierce gameplay. The spring season offers one of the most popular selection of sports during the year. 
However, due to the mass appeal of some of the programs, many sports teams are left out of the spotlight. This spring season records a 12-person softball team after many previous team members left the team to pursue other interests. Within the 12-person team, 8th graders Gabrielle Paes and Bridgid Doherty were pulled up to play, giving more variety and adding depth to the roster.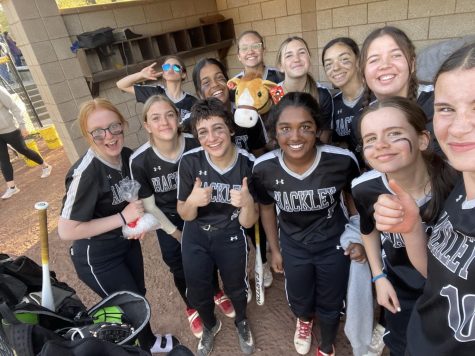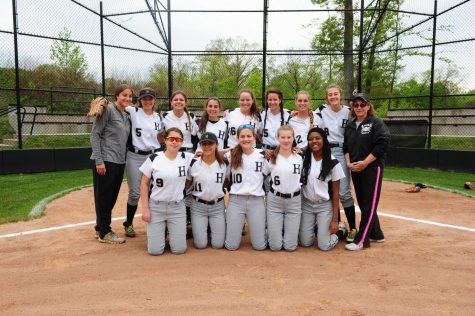 "I would definitely like more people on the team because I see all of the other ivy league teams with 20 or 30 people," said freshmen Jiya Dhakad, "However I would only want people who really wanted to be there. In terms of skill, I want people who are willing to learn." 
Similarly, the baseball team has a mere 11 players just reaching the minimum requirement of 9 after bringing up 8th grader Nate Becker. 
In contrast to the softball and baseball programs, lacrosse attracts an immense amount of interest from both players and managers. The boys lacrosse team has 28 players with two managers. Traditionally in boys lacrosse, 10 players are on the field at a time. This leaves our Hornets with almost three times the number of players needed at a minimum. 
Similarly, the girls lacrosse team has 24 players, leaving a similar depth in skill on their roster and room for many to rotate on to the 12 person field and play during games. 
"It sucks when it comes to subbing during games because playing time isn't really even and many of our players get little to no playing time. But, it's definitely good for practice as we have a deep team and potential injuries won't affect our season too much." said junior Daanya Mir, standout low attack player of the team.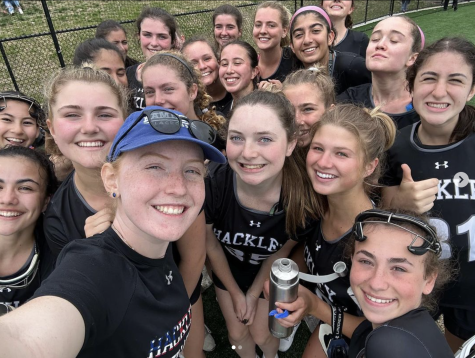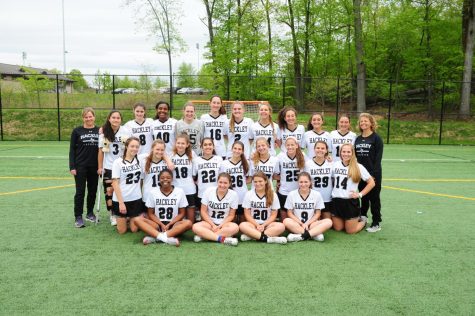 Behind the game play and competition, the imbalance of participants could be a problem in the coming seasons. Over the past two seasons of softball, there has been a steady decline in those signed up to play. Rye Country Day's softball team hosts 26 players and Fieldston's team has 16, which could possibly pose an advantage for other teams in the league when going against our Hornets. 
Since then, there has been nothing done to replace the gap of people on their roster which concerns many about the future of the program. 
"I wish more people knew about the sport [softball] and the culture of it," Jiya said. 
Whether it's announcing games during morning meetings, or creating more awareness of the softball programs before the season, creating more energy around the softball program is a priority for the team this year. Alternatively, some believe in the importance of smaller programs. 
"There's something about the team bonding and morale that is much better when there's this spirit of everyone learning together," said Harper Kelsey, junior captain and oldest member of the team. 
For the softball team, losing just one player for a game due to injury or sickness can cause a huge shift in positions, tactics, and overall gameplay which in the end takes away from the pure talent of the players. Star pitcher and sophomore captain Andy Hegarty said "I'd love to see even clinics for middle schoolers to try and give the younger upcoming grades a sense of what being on the team could be like." 
For the future of the program, she feels "more influence at the Sting, whether it be having fun activities near the field or even a commentator announcing the players and at bats that are happening can help us grow as a program." 
Whether it's announcing games during morning meetings, creating more awareness of the softball programs before the season, or advocating to add a capacity to other teams, creating more energy around the softball program is a priority for the team this year. 
Apart from the downsides for softball having a smaller program, what is it that allows lacrosse to be such a big program? During the winter seasons, coaches consistently keep numbers and capacity in mind for varsity sports. Sophomore Charlie Perlman explained, "For varsity basketball, we have cuts almost every season and only take 13-15 players." The squash teams also have frequent cuts almost every year. Although the lacrosse teams have tryouts and not all players may make the varsity teams, the accepted varsity players are generally given a permanent spot for the entire season and for the rest of their time at Hackley.
"We can't have a crazy amount of players [on squash] because playing time is valuable and we want to make sure that we get players the most amount of time on court as possible," said sophomore Arjun Virk. 
Although lacrosse is a massively popular sport, a more selective approach to acceptance on to varsity could be part of the answer and allow more of the spring sport options to be explored. As a result of potential cuts from lacrosse teams, players could have the chance to find a new sport and help grow other spring sport programs that have been in the shadows of lacrosse due to the imbalance of numbers. 
Leave a Comment