On September 22, the senior class rose and gathered on the Pickert Field for the first ever "Senior Sunrise," a popular senior tradition among schools nationwide. The idea was proposed by senior Community Council members Edele Brennan and EJ Regalado in early 2023.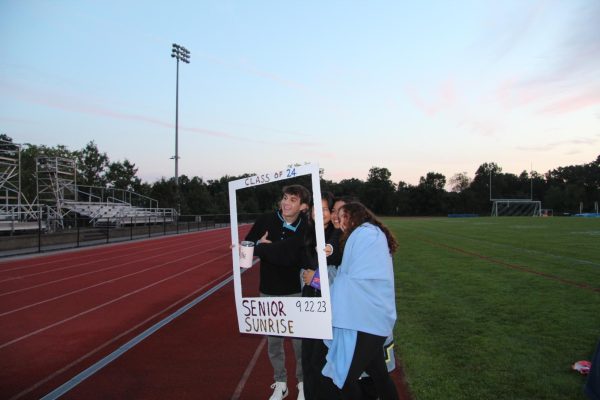 Wanting to make the most of their seniority and influence on Council, EJ, and Edele felt it would be a perfect way for the class to start their last year of high school together on the Hilltop. 
"We also plan to do a Senior Sunset to end the year together as well," Edele said, "And we hope future classes continue to do it, as it's an easy and fun way to commemorate what is such a special time in our high school lives."
The gathering started at 6:30 A.M., and students were encouraged to bring blankets, speakers, and cameras to complement and capture their experience. Modern Language Teacher and Class Dean Michelle Crepeau and Assistant Director of the Upper School Chris Arnold chaperoned the sunrise and provided a table of pastries and juices for the students to enjoy. 
Touching on why the event had never been facilitated before, Edele suggested that it may be due to the logistical challenge of how far some students have to travel to get to school. With students convening from over 94 different villages, cities, and towns across multiple states, the early wake-up required to witness the sunrise.
e is exacerbated depending on how far a student lives from Tarrytown, making the idea seem daunting and tedious rather than its intended purpose.
"I actually was planning on not coming because I had first free and wanted to sleep in, but my friends ended up convincing me to go," Senior Elyse Wang said, "we didn't really do much but honestly just watching the sunrise was super wholesome."
Other challenges may have been the execution of the event. "Council loves doing things for our grade but it is hard trying to get things past administration as well as finding time and money to do things," Edele said. The event required teacher chaperones and food, which Ms. Creapeu, Mr. Arnold, and the HPA were generous enough to facilitate.
Unfortunately, not all students attended, due to different mitigating circumstances including the concern that the early wake-up could interfere with sleep schedules and workloads, as the students had to attend regular classes and play in Sting games later that day.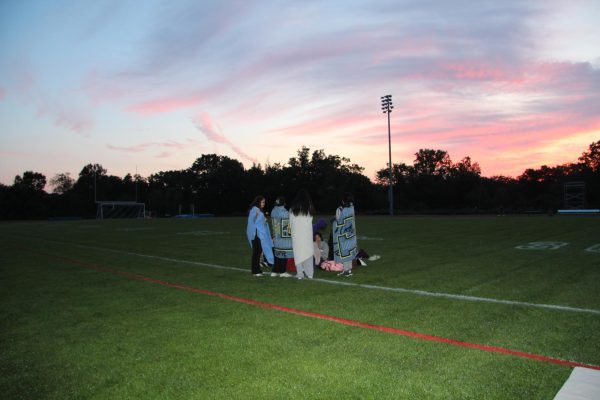 "We had wished for it to be on a different day but other conflicts came up so the turnout was a little smaller than hoped because of the sting," Edele said,  "But overall it was exactly as we hoped, relaxed and just a cute time together with our friends."