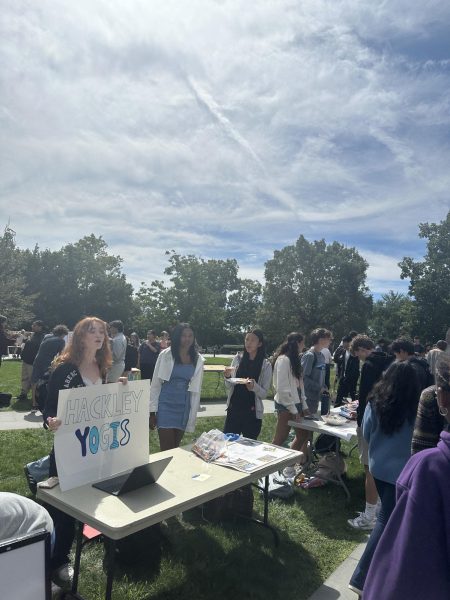 To help kick off the start of the school year, students gathered on the quad for the annual Club Fair. This year's club fair featured 63 clubs, some old clubs and some new. Old clubs included HEAL, Breakfast Run, Midnight Run, AAPI, and more. There were also many new clubs like Challenged Athletes Foundation, Flower Petals Adaptive Dance Company, Mind Games and Puzzles Club, and more. 
Clubs passed out candy and decorated their tables while shouting at students as they walked by to encourage them to join their club. 
Phoebe Abrahms is a leader of three different clubs – Amnesty Club, Students Demand Action, and Debate -and had to juggle being at three different tables at once, which were very spread out. 
"It was a very chaotic atmosphere. It was difficult but fun to scream at new freshmen to try to get them to join my clubs," said Phoebe. 
India Davis-Hanessian, one of the Amnesty Club leaders, described the club's goals for the year: "We want to bring the club back this year, as last year we were not really active at all. We want to have consistent and fun club meetings this year." 
Senior Edele Brennan commented that "the clubs with interesting powers and give-outs like stickers and wristbands interested me more because they seemed to be the ones that would actually do things during the year."