This month marks Mr. Franklin's fourth month on the Hilltop after being formally introduced by Dr. Vin Sandhu at convocation. You might have seen him observing classes, cheering on teams at sports games, or even jamming out to some Taylor Swift with his three daughters. Mr. Franklin's curious, friendly, and enthusiastic nature has certainly been apparent during the beginning of the 23-24 school year. 
"What drew me to Hackley was the strong sense of community. As an outsider at the time you could tell just from the school's website and materials that were available that the school truly emphasized community and relationships. There was so much excitement about being a member of this school which really intrigued me," Mr. Franklin said.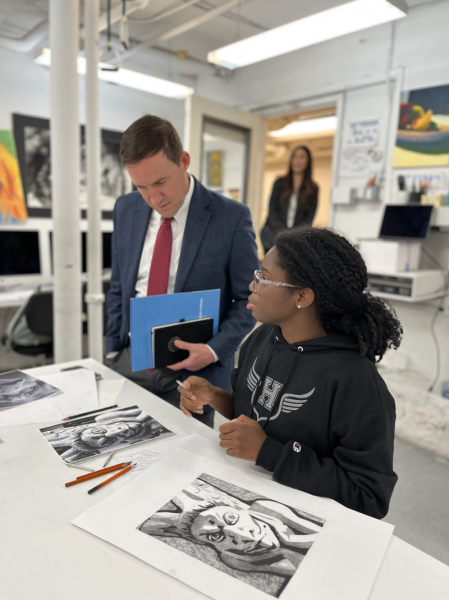 Still finding his way around campus, Mr. Franklin hopes to learn as much as he can about Hackley during his first year as head of school .
 "I'm very excited about learning about Hackley, going to events and seeing things in action like concerts, performances, and games. I'm truly just excited to see what it's like to be in our classrooms," he said. 
Long term, Mr. Franklin hopes to keep growing the wonderful student body with people who are both academically capable but also people of higher character.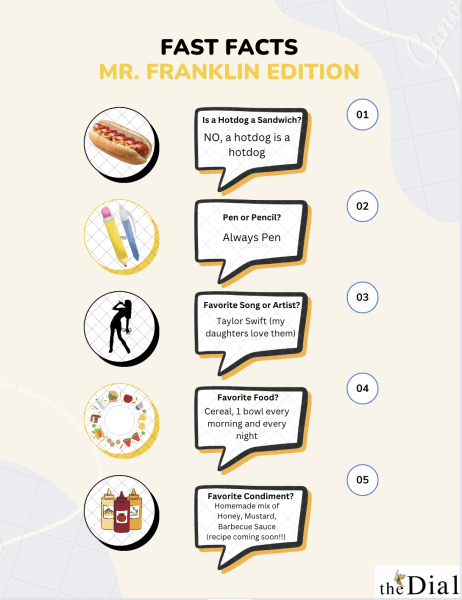 Some people love the apiary, some love the Johnson Center, and some enjoy the bridge, but Mr. Franklin especially enjoys viewing a more unique spot on campus.
"When you walk to Gage House on the sidewalk you can get to a spot where you can see the bridge and an overview of the horizon which is beautiful. But, if you turn back you can get a main view of the quad and the buildings around it and it's just a reminder of what an unbelievably beautiful campus this is and what a special place it is to go to school, to work and to live," he said. 
As a student, Mr. Franklin's favorite subject was History. He enjoyed History so much that he became a History major in college. He also enjoys sports such as soccer, baseball, and basketball. "Whether it's performing arts, band, theater, or soccer, the lessons about working together towards a common goal in these activities are extremely valuable and unique. It's just a very concrete way of learning how hard work pays off," he said.
Mr. Franklin is extremely excited about the positive and encouraging environment that Hackley fosters and he is eager to learn and eventually pursue his goals of creating a stronger community and school overall.