Field Hockey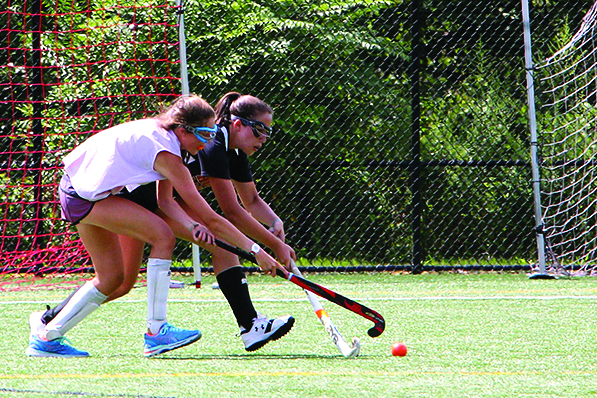 Work hard, don't be afraid to ask questions, and figure out why you love being here is Varsity Field Hockey Coach Jenny Leffler's advice to her players.
The coaches love the enthusiasm and energy the girls have. "We can have a lot of really great talented players, but the only way we are going to be a really successful team is if we all want to be here for the same purpose and we support each other," Varsity Coach Jenny Leffler said.
The teams was 1-1 two weeks into their season, winning against Riverdale Country School  8-1 at the Fall Sting.
Captains Ellie Arnold, Lexi Schechter, and Nicole Heyward look forward to leading the team to success this season. "It's nice to show what I've learned to younger players," said Nicole. "It's such a community… you won't get that other places."
"We have pretty high goals for our program," said Leffler, "We can have a lot of really great talented players, but the only way we are going to be a really successful team is if we all want to be here for the same purpose and we support each other."