"Clubs should actually have meetings," said History teacher Stephen Fitzpatrick. That may seem like an obvious point, but even though this year's club fair featured over 60 clubs, recent experience suggests that for some clubs the fair is the last time you will ever see them.
Past reporting in the Dial and student accounts indicates that some clubs may have one meeting throughout the course of the entire school year. At Hackley, it is very easy to make a club as there are very minimal requirements. As a result, many clubs do not have a presence at school because they are not held accountable for having any meetings or getting anything done. From talking to students and teachers, The Dial has accumulated a list of things that make a club successful.
Number 1: Hold regular meetings
The number one element for having a successful club is to make an effort to have regular meetings. Whether it's once a month or once a cycle, making sure that the members of your club are updated on club matters is imperative to running an effective club.
There are different ways that this can be done. Breakfast Run brings food to various homeless shelters in NYC. While they do not meet regularly at school they have a "run" every month. The regularity of their runs makes the club successful as they are consistently carrying out the duties and mission of their club.
Other clubs have a more traditional way of meeting as they meet once per cycle. Active Minds works in partnership with the national organization to try and open the conversation about mental health at Hackley. Last year, Active Minds met during the first half of lunch on Day 5. In their meetings, members give suggestions on certain events they can have and members talk through how they can help accomplish the goals of the organization they are working with. These meetings help the club to stay relevant.
Number 2: Hold events or workshops
A second way to make a club successful is by having events or workshops. These events can look different for each club. Some Hackley clubs work in affiliation with a specific organization in which they have events relating to the organization's goals and missions. Great examples of these clubs are One Love and Morgan's Message.
One Love is an organization that works to educate people on unhealthy and healthy relationships. One Love at Hackley, along with having regular meetings, has held workshops with the middle school on the topic of abusive relationships. The members of One Love completed training on how to teach kids about the topic of abusive relationships and then met with eighth graders to teach them about what they learned.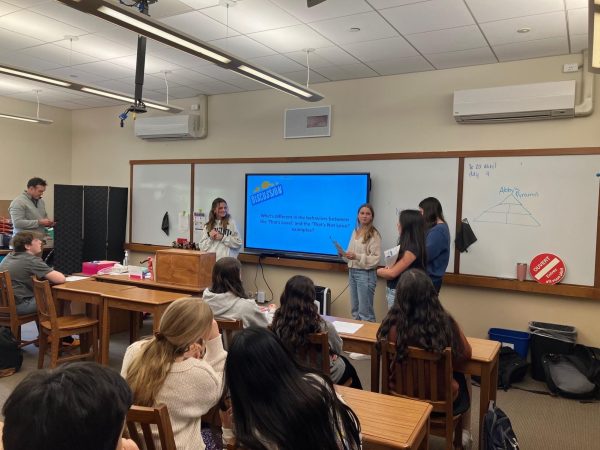 Morgan's Message works to spread awareness about mental health in student-athletes. Morgan's Message had sports dedication games in both girls' soccer and girls' lacrosse. At these dedication games, their club leaders gave a speech to both the Hackley team and the opposing team about the purpose of their club. "We were able to have these dedication games by working closely with Morgan's Message management team," said senior Alex Schiller, one of the club leaders.
Due to the club's communication with the organization's management team, they were able to have an event that represents how to best celebrate the values of the club. The whole team purchased t-shirts and the leaders handed out wristbands to get people excited about the club.
Other clubs are made without a partnership in which clubs will run events based on ideas from Hackley students.
An example of this is the Hackley Earth Action League (HEAL). HEAL works to raise awareness about environmental issues at Hackley. In the past, the club has given out water bottles to new freshmen to encourage them to use a reusable water bottle rather than a plastic bottle. HEAL has also set up composting stations at lunch and has organized activities during Earth Week.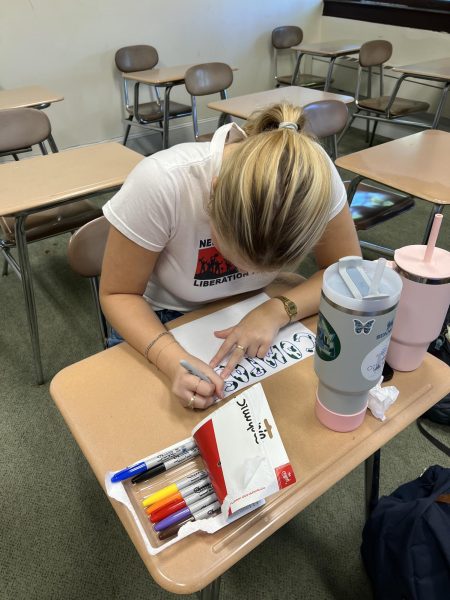 Number 3: Market your club!
A third way to have a successful club is by encouraging others to join your club. This can be done by telling your friends to join, having a table at the club fair, putting flyers up around the school, and/or submitting an application for a club spotlight article in The Dial.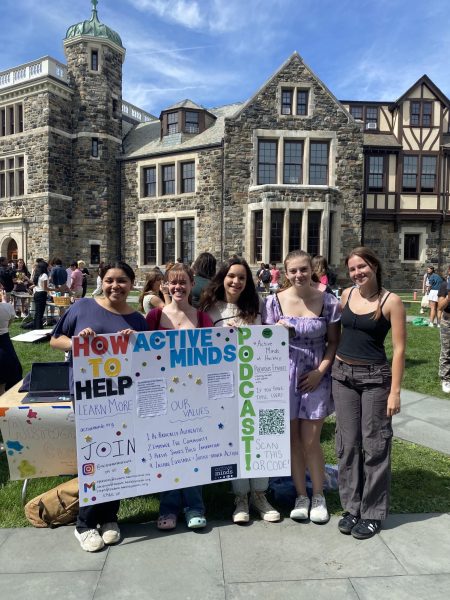 An easy way to get new members is to have QR codes posted around the school paired with a description of your club, so students walking by can scan the code to join the email list for the club.
"For some of our events, like poster making, we have a candy incentive to try and get new people to come. HEAL wants to focus on getting underclassmen to join as they are the future of our club," said senior Lulu Bednar, one of the HEAL club leaders.
If the club has some kind of activity or a task they are accountable for getting done they will have more urgency to accomplish things and therefore leading to more activity in their club.
Number 4: Consider the experience of the members of your club
When making a club it is easy to consider the interests of yourself. While your interests and other commitments are important, you should consider how excited the other members who joined your club and participated in activities. Setting goals for your club helps to give you a sense of accountability and ensures the club leaders are putting in effort. Sometimes people create clubs without the goal of having consistent meetings and create it for the sole purpose of putting it on their college applications. Also, students who join the clubs and are intrigued by the activities that the club could offer could be disappointed when the club they joined does not meet.