On the Road Again: Where to Roadtrip Over Spring Break
Portland, ME
Casco Bay along Maine's southern and central coast is a haven for kayakers, who can paddle their way to the region's secluded beaches, tranquil coves, and uninhabited islands.
Cape Elizabeth's beach, a part of south Portland, is a mile-long beach offering swimming at this oceanside park, which also has picnic areas and trails. It is a state-operated, public recreation area that offers a scenic view of the Atlantic Ocean and is perfect for families to vacation.
The Portland Museum of Art is the largest and oldest public art institution in Maine containing more than 17,000 objects of the decorative and fine arts dating from the 18th century to the present.
The Green Elephant, located on Congress Street in the Old Port, offers vegetarian Asian cuisine in a bistro setting.
Philadelphia, PA
If you find yourself with an empty stomach aimlessly wandering the streets of Philly, Tony Luke's is the place to go. Located next to an I-95 underpass on an otherwise dull stretch of Oregon Avenue in South Philadelphia, this restaurant is home to the famous Philly Cheesesteak. The perfect combination of thinly sliced steak, Cheez Whiz, cooked onions, and a toasted bun creates what the locals call a "Whiz Wit." However, Tony Luke's is only one place to check out in a city full of unique food and restaurants. To be featured on The Dial's Instagram, submit pictures of food from your road trip!
Cape Cod, MA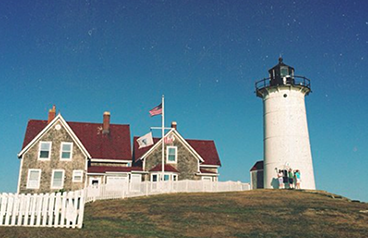 While Cape Cod is known as a famous summer destination, it is also a great spring break destination if you are seeking the great outdoors, and an authentic taste of New England. With over 500 miles of coastline, Cape Cod has more than its fair share of pristine beaches, such as Chapin Memorial Beach in Dennis. Cape Cod also has a many beautiful historic lighthouses worth visiting, one of the most famous being the Nobska Lighthouse in Woods Hole. When in this historic city, there would surely be no shortage of things to do. Cape Cod's quaint towns also offer a variety of foods, from homemade ice cream to gourmet Asian cuisine. In Cape Cod there is an endless amount of things to do and places to explore, even in the spring.
Featured Spot: Washington, D.C.
The Food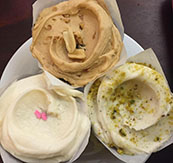 Located on Thomas Jefferson Street, Baked and Wired is one of the hit cupcake places in Washington, D.C. You will definitely fall in love with their cupcakes, or as they call them "cake cups," as they offer numerous choices, each offering a different and unique taste. One simply cannot resist their tempting bestseller, the strawberry cupcake. This cupcake has a vanilla cake base with fresh strawberries folded in the batter and a swirl of pink buttercream to top it off. Other cupcake options include Dirty Chai or German Chocolate. No matter what you get, it is a guaranteed good choice at Baked and Wired.
The History
The National Monuments
When visiting Washington, D.C, you will want to stop by the most famous tourist attraction: The White House. You can take a tour and learn about the way our country is run, while also walking through The White House visitors center. If you want to tour the inside of The White House, you will have to schedule it in advance. Next on the historical checklist is the Capitol building. There are daily opportunities for tours of the Capitol, but first one simply must buy tickets at a kiosk outside the building. The Capitol and The White House are generally the most popular historical places. "I went to D.C. on a school trip in 8th grade;" sophomore Spencer Diaz said, "it was really cool to see where all our country's important decisions are made like the Capitol and The White House."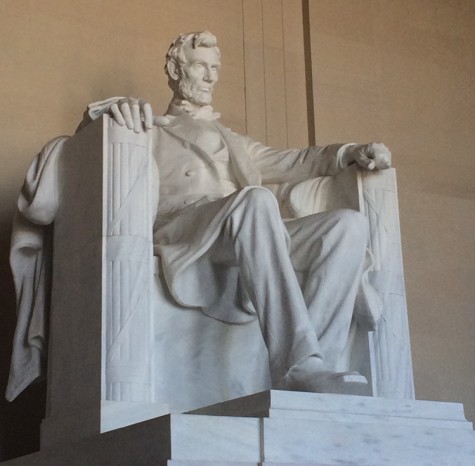 Another great place to visit is the Washington Monument. Tickets can be purchased either at the ticket window or with advanced reservations. The Lincoln Memorial, located on the west end of the National Mall and across from the Washington Monument, is the perfect way to finish off your tour. It is one of the most famous monuments in the United States, with an average of six million visitors a year, the Lincoln Memorial is must-see while in Washington, D.C.
The Activity
Museums
After a day of touring the city, you can drop by the Renwick Gallery, located on Pennsylvania Avenue, just steps away from the White House. This gallery is a branch of the Smithsonian Art Museum and is focused on craft and decorative arts, stretching from the 19th to the 21st century. This gallery recently went under a two year renovation and the opening exhibition, WONDER, is open for only a few more months.
WONDER was composed by nine artists who all created different works connected through a common theme. They created large-scale installations by combining everyday objects in different ways and patterns.
The Smithsonian museums are also popular attractions in Washington, D.C., with diverse offerings including Art, American History, and Air and Space. Admission to all of the museums is free, so you can pop in for a quick look around or a longer visit whenever you have some time.
Leave a Comment