Black History Month falls by the wayside in Hackley community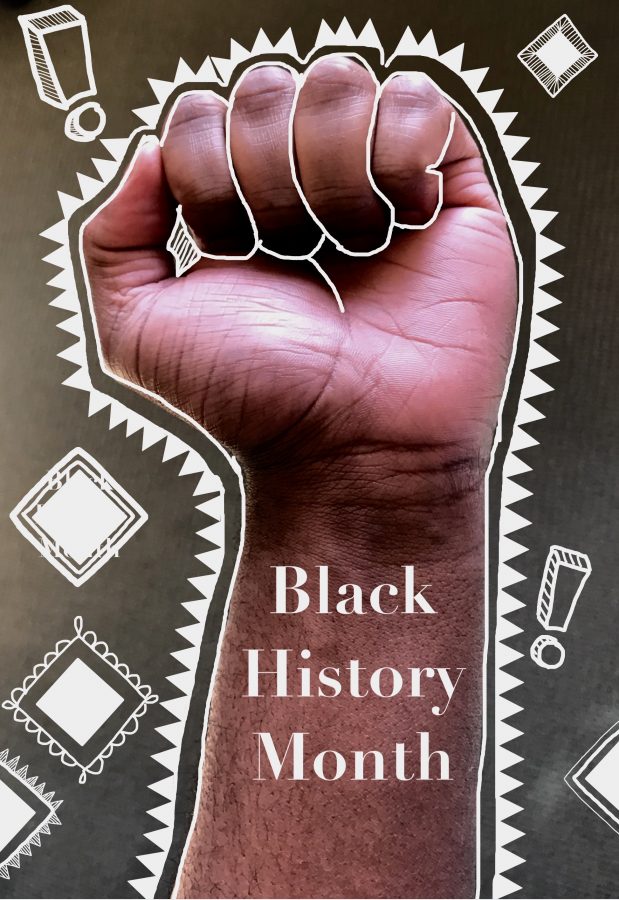 "It's the first day of Black History Month!" announce juniors Celia Gooding and Kioni Marshall during a Chapel meeting on February 1. Their enthusiasm is greeted by scattered applause and a few cheers. February is arguably one of the rougher months for any Hackley student as teachers squeeze in the last assessments of Trimester 2, juniors stress about standardized tests, and dreaded midterm exams loom on the horizon.
Beyond the gloomy Hackley campus, teachers are hanging up posters of celebrated black actors, musicians, authors, and civil rights leaders. Elementary school students are giving presentations about famous black figures, those often overlooked by history curriculums in many schools.
Black History Month serves as a reminder of the Eurocentric history curriculum at Hackley School, where black history – or African history – is placed only in the context of slavery, the Civil War and the Civil Rights Movement. Granted, we do offer Modern Africa as a history elective, but how many of us know anything about African or black history beyond Frederick Douglass, Rosa Parks, and Booker T. Washington? How many of us can recall civil rights activists beyond Martin Luther King, Jr. and John Lewis?
Black History Month honors the contributions and successes of African-Americans throughout American history. Now a month-long celebration, it originates from "Negro History Week," an annual celebration created by African-American historian and scholar Carter G. Woodson in 1926.
The month of February was chosen specifically to coincide with Frederick Douglass and Abraham Lincoln's birthdays. Fifty years after its conception, every U.S. president has recognized February as Black History Month, a tradition that has transcended the borders of the United States to Canada and the United Kingdom.
Despite its international influence, however, Black History Month fails to be celebrated within the Hackley community. Apart from the scattered announcements every cycle in Chapel meetings, black history and culture continues to be overlooked in English and history classes, with a few exceptions.
Through novels such as "Between the World and Me" by Ta-Nehisi Coates and "The Brief Wondrous Life of Oscar Wao" by Junot Díaz, English 11 classes discuss race and the African Diaspora this month. Students look at the history of the Dominican Republic and the fuku and zafa carried over from Africa. Finally, colonization is spoken about from the perspective of the colonized. Now, we are viewing the world through the eyes of the oppressed.
Riverdale Country Day School tackles the conversation of race and systemic oppression directly through a mandatory course for juniors called Constructing America. The unique class blends English and history into one course, allowing Riverdale students to fulfill credit for both subjects through one class. "The second trimester of Constructing America explores 19th century slavery, its role in the Civil War, and the role of minorities in the Reconstruction Era. It leans on a more liberal interpretation of history, and even though it's called Constructing America, it's actually deconstructing America and tackles the origins of -isms and -phobias we experience today," describes current Riverdale junior Alice Chang. "It's obviously not perfect and it views race as a binary, but it promotes conversation and really encourages open-mindedness."
The celebration of Black History Month – or lack thereof – is not just an institutional problem; it relies on student activism and planning. Marymount School in Manhattan celebrates Black History Month through student-run events like "Harambee" and "Bias Awareness Week," themes which are interchanged every year. "Harambee," meaning "togetherness or unity" in Swahili, is a one-night event that "celebrates different cultures and the stories of people of color in New York City. It is a compilation of cultural dances, singing, poetry and stories on the experiences of PoC," explains Marymount senior Gaby Palines. "It's not mandatory, but a lot of students attend every year and it is always received positively by the community."
While it is easy to place blame on an institution for the lack of celebration, the responsibility falls on the students to foster change within the Hackley community. Through cyclic announcements of Black History Month in the Chapel and evolving English courses, Hackley and its community is one step closer towards intersectionality. Maybe one day we will have a "Harambee" celebration of Black History Month. Maybe one day black history will be part of the history curriculum throughout the United States.